MAISON
THE 4G BAG​ BY MATTHEW M. WILLIAMS
Givenchy presents its new essential handbag by Creative Director Matthew M. Williams: the 4G.

  With its architectural lines and a distinctive attitude, the 4G immediately caught attention when it debuted in the Pre-Fall 2021 collection. A fresh take on an already-iconic emblem, it preserves the perfect symmetry prized by Hubert de Givenchy while reflecting the cosmopolitan air and clean, crisp aesthetics Matthew M. Williams has established for the House.
The newest addition to the line, the 4G Bag is now available in special finishes with an all-over 4G monogram achieved through high-frequency debossing on leather for a three-dimensional effect.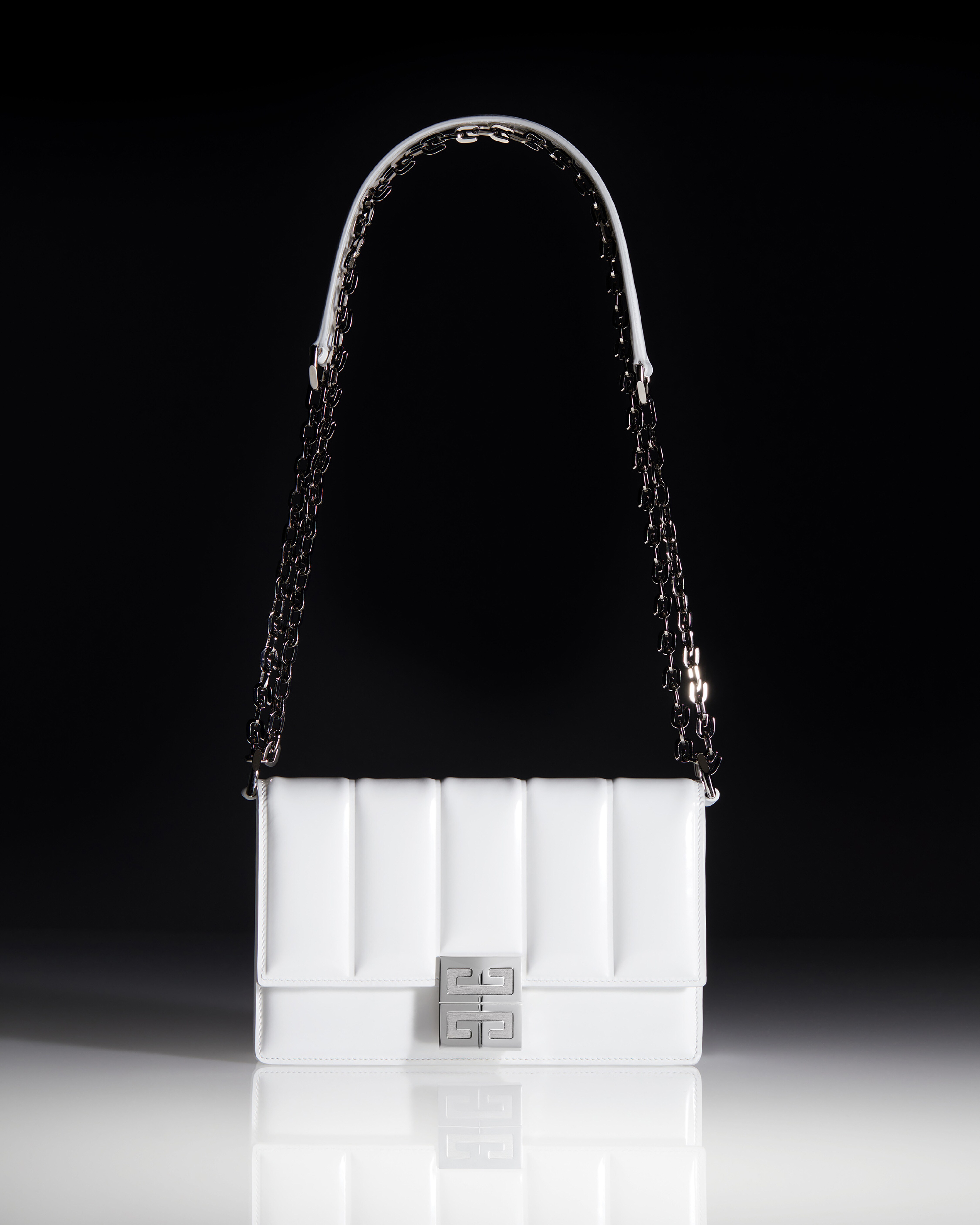 At first glance, the 4G stands out for its pure leatherworking savoir-faire. To achieve a sleek, graphic update on the classic rectangular handbag, Matthew M. Williams worked closely with Givenchy's expert craftsmen to select the finest, full-grain box calfskins. Reflecting his love of industrial hardware, clasps are meticulously worked using a highly technical process and precise alchemy of noble metals: even the crisp sound of its magnetic fastening sets the 4G apart while nodding to the utilitarian yet luxurious 4G padlocks in the Creative Director's debut Spring-Summer 2021 collection for Givenchy. Discover 4G, online and in our boutiques.
Country / region
Select a Country/Region
This will change the currency and stores offered.
Language
Select a language
Modifying the language does not modify the selected country and currency.
Select from the options below.